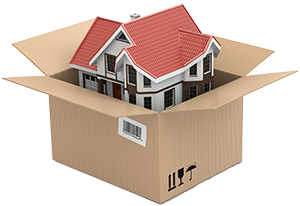 As we truck along in 2017, Mortgage Brokers and Lenders are adjusting to the new risk based mortgage rate pricing that came into play after the Finance Minister changed Government backed mortgage default insurance regulations in late 2016.
Lenders often choose to pay for mortgage default insurance on mortgages where the borrower was not required to pay it themselves. This method protects a lenders book of business against credit loss, helps them package more secured mortgages together to sell to investors and reduces the amount of capital they are required to maintain. This method in the mortgage industry is called back-end insuring.
The changes have limited the mortgage profiles that lenders are allowed to insure using Government backed insurers. Essentially the Government is intentionally passing on the risk to Lenders by implementing stricter insurance qualifying guidelines and limiting mortgages that can be insured to what they consider lower risk "inside the box" mortgages.
The onus is now on the lender to absorb more costs if a borrower defaults. In the end costs are passed on to borrowers by lenders applying higher rates to less secured mortgages.
If you're looking for a mortgage in today's market your circumstances may not fit "inside the Box" and be an insurable mortgage profile and your mortgage rate may be higher. The following is a short list of what insurers have limited their guidelines to:
25 year maximum amortizations
Must qualify by using a rate stress test
Maximum Gross Debt Service Ratio (GDS) of 39% (shelter expenses)
Maximum Total Debt Service Ratio (TDS )of 44% (all liabilities)
No refinances
No single unit rentals
Purchase price must be less than $1 Million
As you can see the insurer's list is limited making Dominion Lending Centre's lender connections and mortgage solutions more important than ever! Our Mortgage Brokers have a vast amount of mortgage options available to cover "outside the box" uninsurable mortgage profiles. Whether your refinancing, you need an amortization over 25 years, want to buy a single-unit rental or more we have a mortgage for that!
Contact me at 416-318-7200 to get started on your mortgage approval today!
Authored By: Kathleen Dediluke of DLC Integrity Mortgage BC